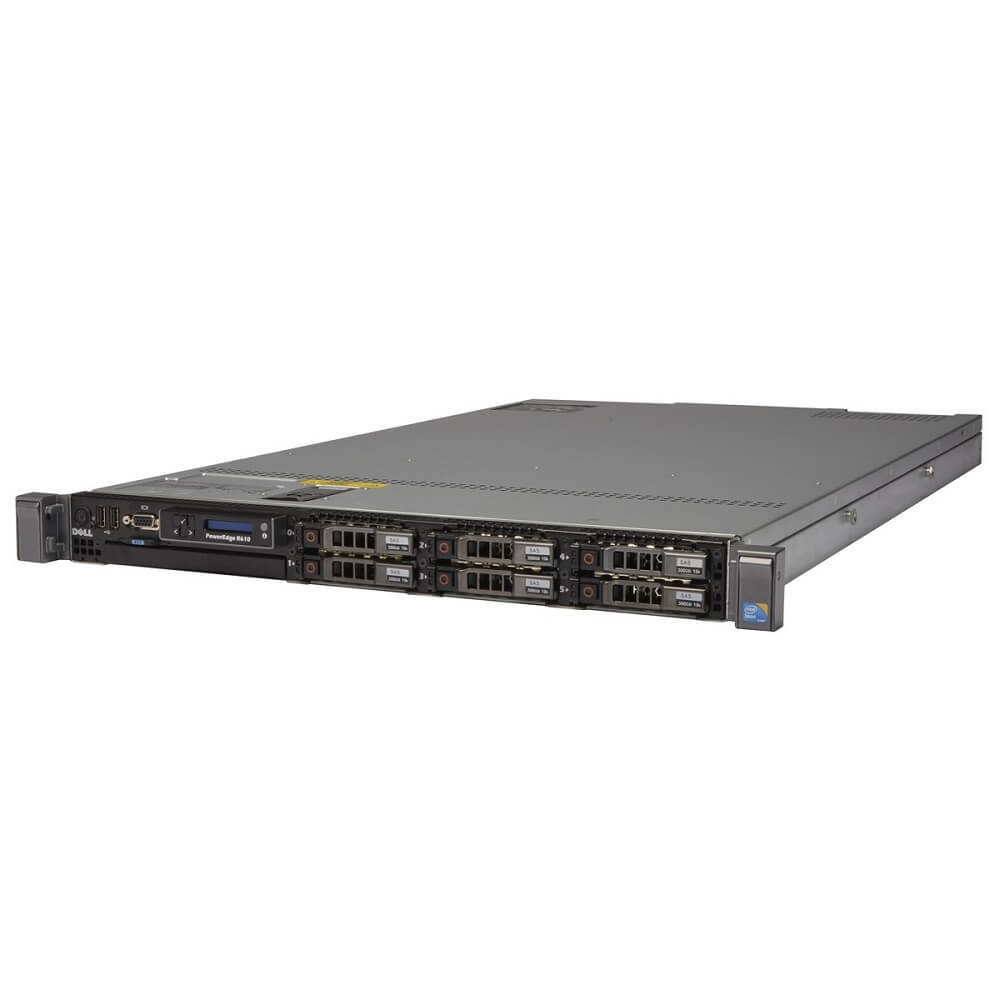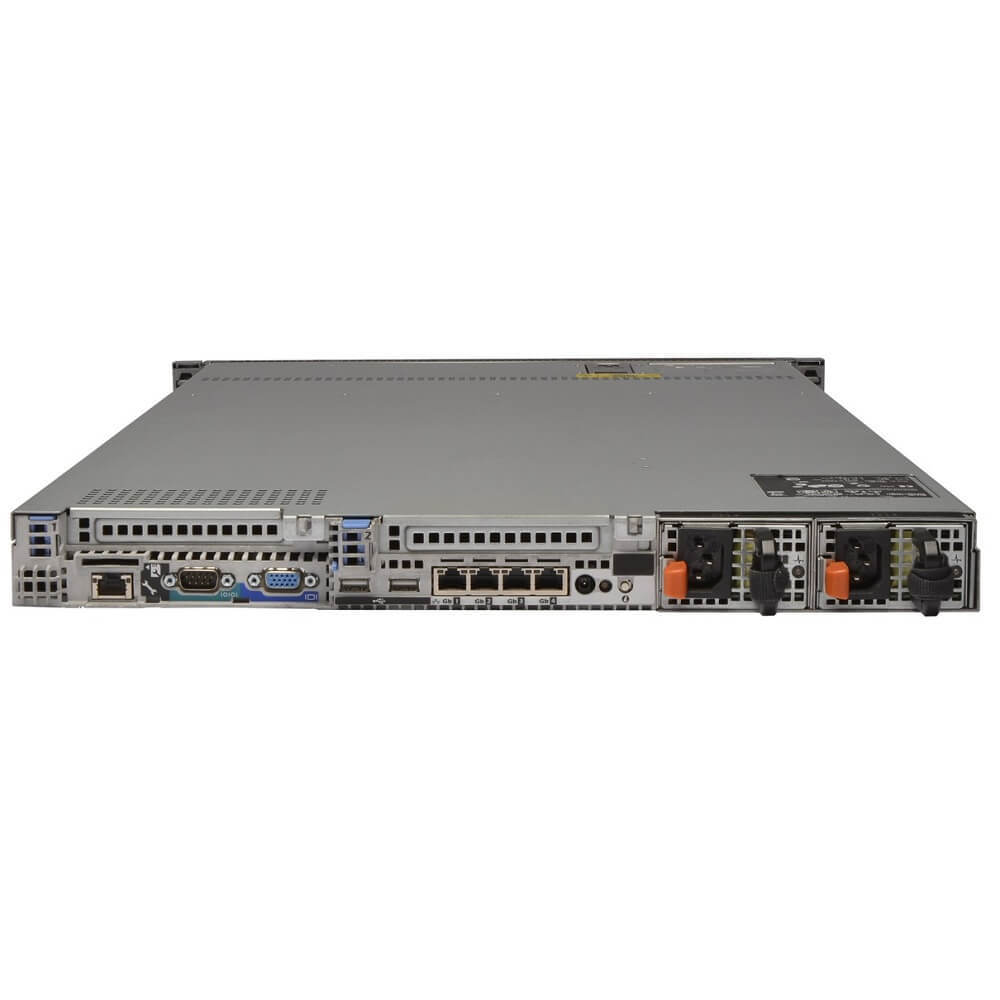 R610 Server
The R610 is a 2-socket, 1U server that delivers high performance and efficiency. The R610 uses a quad-core or six-core Intel Xeon processor from the 5500/ 5600 series. There are 12 DIMM slots for a maximum of 192GB of DDR3 memory. You can add up to six 2.5" SAS drives for 12TB of internal storage as well as an iDRAC6 for more system management.
---
Processor: Quad-core or six-core Intel Xeon processor 5500 and 5600 series
Memory: Supports up to 192GB of total memory, 12 DIMM slots, 6 per processor. (1GB/2GB/4GB/8GB/16GB DDR3 up to 1333MT/s, actual memory speed dependent on the processor capability)
Hard Drives: Hot-plug hard drive options: SAS SSD, SATA SSD, SAS (15K, 10K), nearline SAS (7.2K), SATA (7.2K); 3.5" SAS (15K, 10K), nearline SAS (7.2K), SATA (7.2K)
Drive Bays: Up to 6 x 2.5" Hot Plug SATA or SAS Hot-Plug Bays.
Raid Controller:
Internal:
PERC H200 (6Gb/s)
PERC H700 (6Gb/s) with 512MB or 1GB battery-backed cache
SAS 6/iR; PERC 6/i with 256MB battery-backed cache.
External:
PERC H800 (6Gb/s) with 512MB or 1GB of battery-backed cache
PERC 6/E with 256MB or 512MB of battery-backed cache
External HBAs (non-RAID):
6Gbps SAS HBA
SAS 5/E HBA
LSI2032 PCIe SCSI HBA
Operating System:
Microsoft Windows Small Business Server 2011
Microsoft Windows Small Business Server 2008
Microsoft Windows Server 2008 SP2, x86/x64 (x64 includes Hyper-V)
Microsoft Windows Server 2008 R2 SP1, x64 (includes Hyper-V v2)
Microsoft Windows HPC Server 2008 R2
Novell SUSE Linux Enterprise Server
Red Hat Enterprise Linux
Oracle Solaris
Virtualization options:
VMware vSphere 4.1 (including VMware ESX 4.1 or VMware ESXi 4.1)
Power Supply: Energy Smart: Two hot-plug, high-efficient 502W power supplies or High Output: Two hot-plug 717W power supplies.
Optical Drive(s): Slim optical drive bay with choice of DVD-ROM, Combo CD-RW/DVD-ROM, or DVD + RW
Dimensions: 40 Lbs, 30.39'' x 18.99'' x 1.68'' (L x W x H)
Networking: Four embedded Broadcom NetXtreme II 5709c Gigabit Ethernet NIC with failover and load balancing. (Optional add-in NICs and HBAs available.)
Slots: 2 PCIe Gen2 x8, 1 Storage x4.
Remote Management: Optional iDRAC6 Enterprise.
Video: Matrox G200 with 8MB of cache.
Peripherals: Power Cable Included. Rail Kit, Bezel, Mouse, Keyboard, and Video Cable Not Included.
---