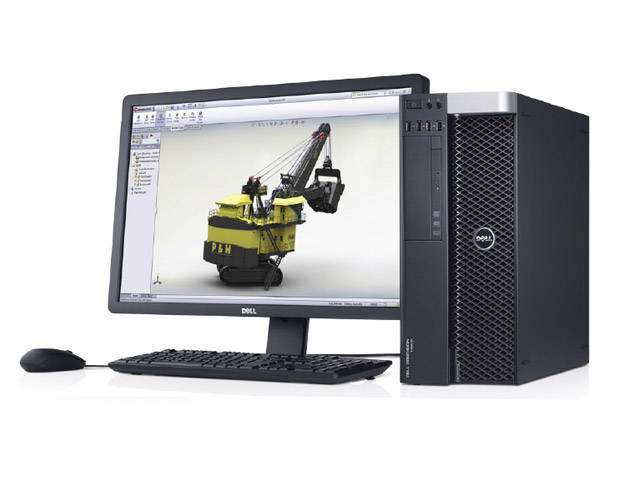 The Dell T3600 uses the Intel C600 chipset to work in coordination with a Xeon E5-2600 or a Xeon 1600 processor. The maximum amount of memory the system uses is 128GBs of DDR3 with speeds up to 1600MT/s. There are two hard drive bays with a maximum of 6TB of storage. The system comes with a SATA 3.0 AHCI controller that can support Raid zero and one. If you would like to use a SAS drive you can install a PERC H310 or H710P. The graphics card that are available for the system are the Nvidia NVS 295 or a Quadro 6000. The T3600 also comes with 6 PCIe slots, 1 PCIe GEN3 x16 wired x4, 2 PCIe GEN3 x16 accelerated graphics ports, 1 PCIe GEN2 x1 slot, a PCIe GEN2 x16 wired x4 slot and a PCI slot as well. The T3600 uses a 425w, 625w or a 825w power supply that can be swapped out very easily if you choose to do so.
---
Intel Xeon Processor E5-1600 or E5-2600 family with up to 8 cores

Up to 128GB of DDR3 1600Mhz Memory.

Great performance for

mainstream 3D, advanced engineering, digital content creation, CAD/CAM, and design environments.

Up to 5 Year Warrenty Available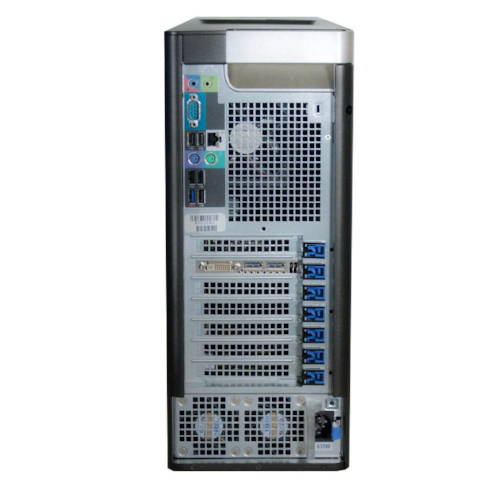 ---
Processor: Intel Xeon E5-1600 and E5-2600 series processors up to 8 Total Cores with up to 8.0GT/s and up to Hyperthreading available on select processors

Memory: Supports up to 128GB of total memory, 4 DIMM slots (actual memory speed dependent on processor capability)

Drive Bays: Two 3.5'' or 2.5'' (adapter needed for 2.5'') internal SATA, SAS or SSD hard drives. One external 5.25'' bays. One external slimline optical bay.

Operating System: Compatible with the following:
Windows 10 Professional 32-Bit or 64-Bit

Windows 7 Ultimate 32-Bit or 64-Bit

Windows 7 Professional 32-Bit or 64-Bit

Windows 7 Ultimate 32-Bit or 64-Bit with XP mode

Windows Vista Ultimate SP1, 32-Bit or 64-Bit

Windows Vista Business SP1, 32-Bit or 64-Bit

Red Hat Enterprise Linux WS v.5.3 EM64T (Also certified to run Red Hat Enterprise Linux Version 4.7 64-Bit
Power Supply: 425W 90% Efficient wide-ranging, active Power Factor Correction.

Dimensions: 40 Lbs, 18.54'' x 6.79'' x 16.3'' (L x W x H)

Networking: Integrated Intel 82579 Gigabit Ethernet, Single Port.

Slots: Two PCIe x16 Gen 3; one PCIe x16 Gen 3 wired x4; one PCIe x4 Gen 2; one PCIe x1 Gen 2; One PCI 32bit/33MHz.

Front Ports: 1 USB 3.0, 3 USB 2.0, 1 Headphone,1 Microphone.

Rear Ports: 1 USB 3.0, 5 USB 2.0, 2 PS/2, RJ-45 (NIC)

Internal Ports: 3 USB 2.0, 2 SATA 6.0Gb/S
---
Contact Our IT Specialist Now!
Not sure what you need? We have Sales Engineers available to help. Please contact via chat, phone, or using the form below.