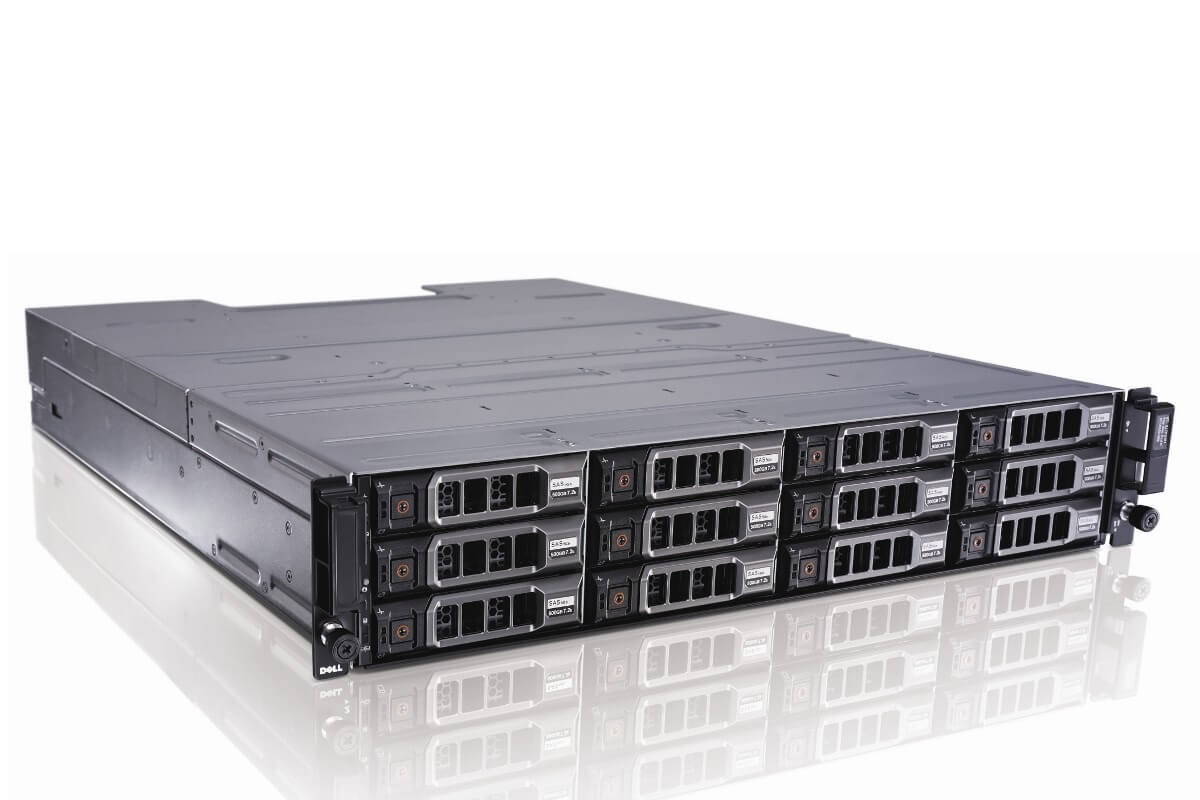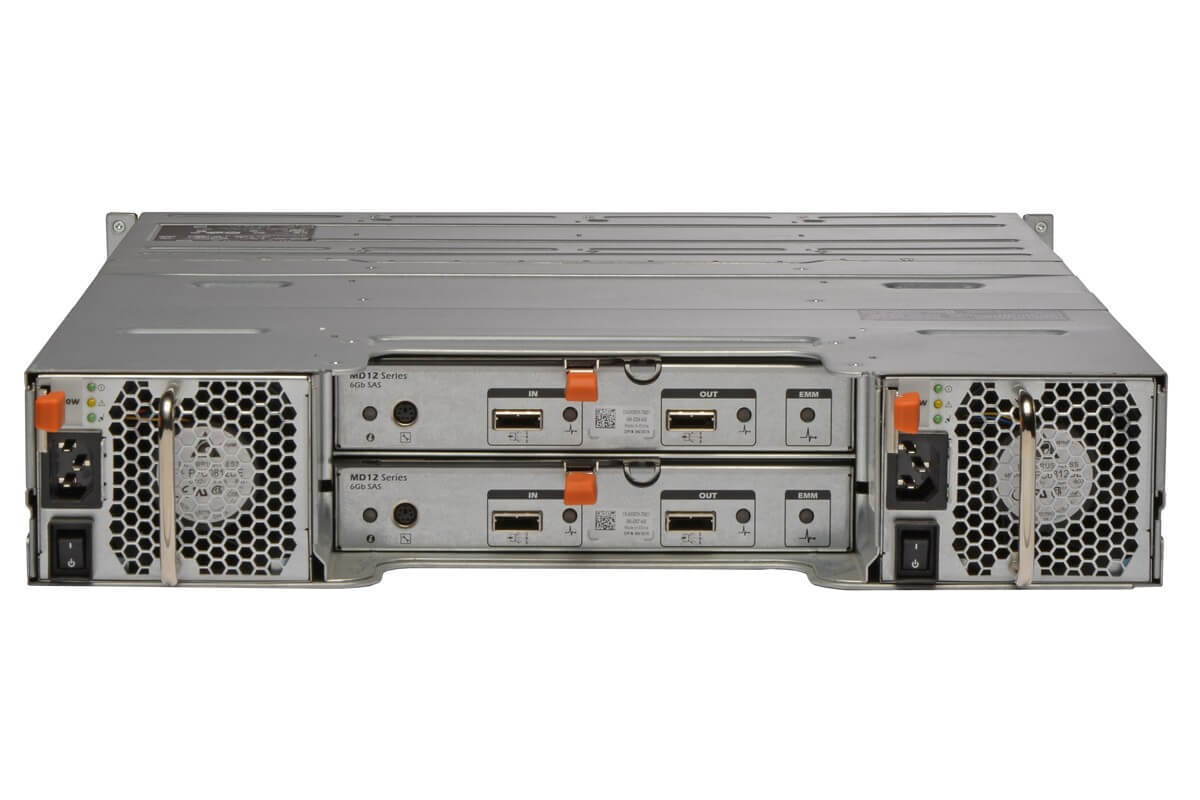 MD1200
The MD1200 is a 2U array and expands up to 8 arrays, it can support twelve, 3.5- or 2.5-inch SAS hard-disk drives (HDDs) or solid-state drives (SSDs). It has a maximum capacity of up to 120TB when using 12 x 10TB NL-SAS 3.5" HDDs and allows you to expand with a PERC H810 Host-RAID adapter.
---
Controller(s): Redundant 6Gb/s SAS/SATA Modules
Hard Drives: No Hard Drives or Trays Included
Capacity: Up to twelve (12) hot-pluggable SAS Hard Disk Drives (HDDs) at 7.2K, 10K, and 15K rpm and SAS Solid State Drives (SSDs). Max capacity 48TB using twelve (12) 2TB 7,200 RPM 6Gb/s SAS disk drives.
Raid: Requires server with Perc H800 or H810 which supports (RAID levels 0, 1, 5, 6, 10, 50, and 60)
Expansion Capabilities: Expand up to a base of 120 hard drives with an optional Premium Feature Key to scale up to 192 total drives using MD1200 and/or MD1220 expansion enclosures
Host Connectivity (per controller): 1 SAS (SFF 8088) IN connector for connection to the host (cables not included and can added above)
Expansion Connectivity (per controller): 1 SAS (SFF 8088) OUT connector for expansion to an additional enclosure (cables not included and can added above)
Remote Management: Feature not available
Service Management: 1 6-pin UART mini-DIN connector (for factory use only) (cables not included and can added above)
Power Supplies: Redundant 600W Power Supplies (power cables included)
---