Early Detection & Fast Resolution of Wi-Fi Problems
Komodo is an innovative Wi-Fi monitoring solution that allows you to see your network from the user's perspective. Monitoring this way gives you insight into issues that escape other hardware and network monitoring solutions. You'll be able to detect and resolve these issues before your users even realize there's a problem. With the increasing demand to provide mission critical levels of wireless Internet access everywhere, Komodo delivers a solution that enables companies to clearly monitor what their users are experiencing, and to detect and resolve problems before they become critical. Below are the critical components of this system: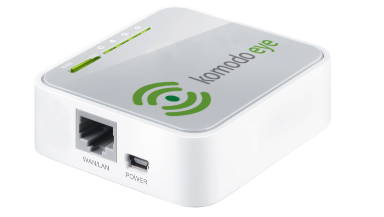 The Komodo Eye
The Komodo Eye is a small, inexpensive, wireless probe that is placed at various points within the airspace to be monitored. It periodically simulates and monitors the typical user experience of connecting to the Internet, accessing, and downloading information.
The Komodo Dashboard
Test results from the Komodo Eyes are uploaded to the Komodo Dashboard, a cloud-based management system for analysis, notification, and reporting. The tests that run on the Komodo Eyes are configured through the Dashboard. They run at regular intervals, providing a complete 24/7 real-time and historical view of the user's experience. This real-time, simulated user testing provides a functional quality metric for a WiFi environment.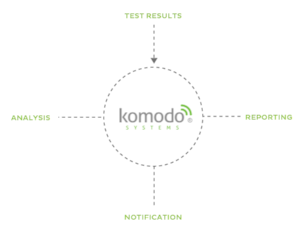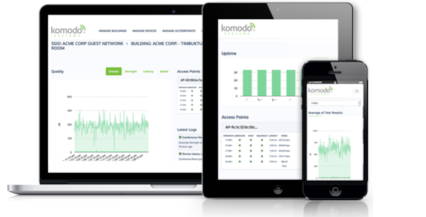 Komodo Reporting
There is a notification and reporting portal for every level of company management through the Komodo Dashboard. Alerts are sent in real-time to designated personnel when a user's Internet experience has degraded. View trends, graphs, and detailed analytics at any level in the organization. The UI allows network administrators to quickly identify trouble spots in multiple buildings and rooms.
YOU CAN DELIVER BETTER WIFI.
Give us a call at 866-447-5335, email us at sales@tekboost.com, or fill out the form below to find out how.
Thanks!
This field is required
This field is required
This field is required
This field is required
This field is required