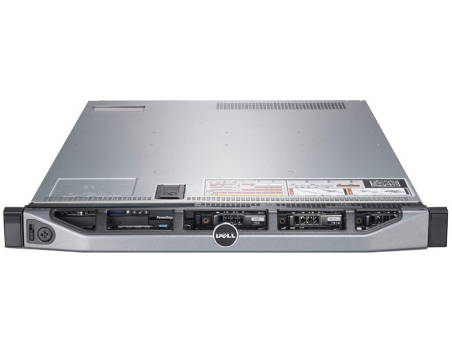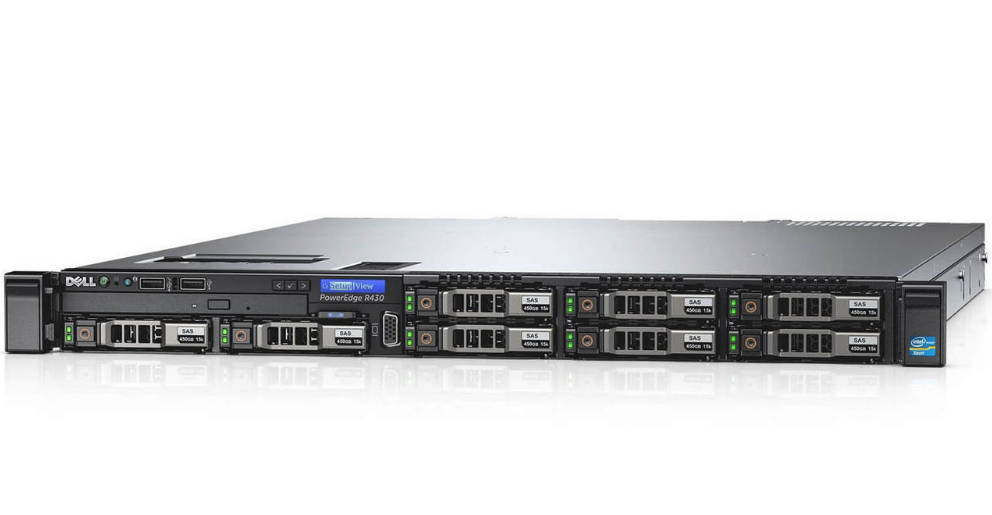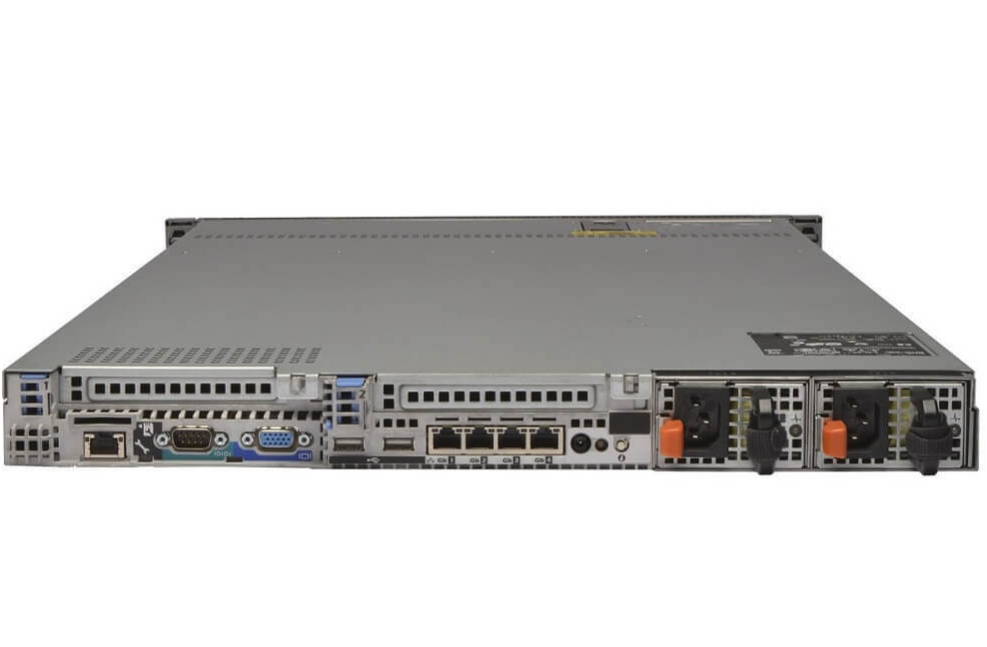 R430 Server
The R430 is a 2-socket rack server that delivers high performance, with its ability to handle varies workloads it can be used for applications, site security or even can be used just as a backup. The server uses Intel Xeon processor E5-2600 v3 product family and has 12 DIMM slots to hold DDR4 memory. You can get twice as much data with the 10 high- IOPS hard drives as well as the two PCLe 3.0 I/O slots and by using the Dell Remote Access Controller 8 you can increase production to have more time for other projects.
---
Processor: Intel Xeon processor E5-2600 v3 and E5-2600 v4 product family
Number of Processor Slots: 2
Cache: 2.5MB per core; core options: 4, 6, 8, 10, 12, 16, 18, 20
Chipset: Intel C610
Memory: Up to 384GB (12 DIMM slots, 6 per processor): 4GB/8GB/16GB/32GB DDR4 up to 2400MT/s, actual memory speed dependent on the processor capability.
I/O Slots: Support for up to 6 full height slots: 4 x PCIe 3.0, 2 x PCIe 2.0
Raid Controllers: Support for a maximum of 1 internal controller and 1 external controller PERC H730, PERC H730P and PERC H830
Drive Bays:
Up to 8 x3.5" SAS, SATA, nearline SAS, SSD drives with optional flex bay
Up to 4 x3.5" SAS, SATA, nearline SAS, SSD drives with optional flex bay
Up to 16 x 2.5" SAS, SATA, nearline SAS, SSD drives with optional flex bay
Storage: SAS, SATA, nearline SAS, SSD
Embedded Nic: 2 x 1GbE LOM
Power Supply: 495W, 750W, 1100W PSU; 450W cabled non-redundant PSU
Remote Managememt:
iDRAC8 with Lifecycle Controller, iDRAC8 Express (default)
iDRAC8 Enterprise (upgrade) 8GB vFlash media (upgrade)
16GB vFlash media (upgrade) iDRAC Quick Sync
---