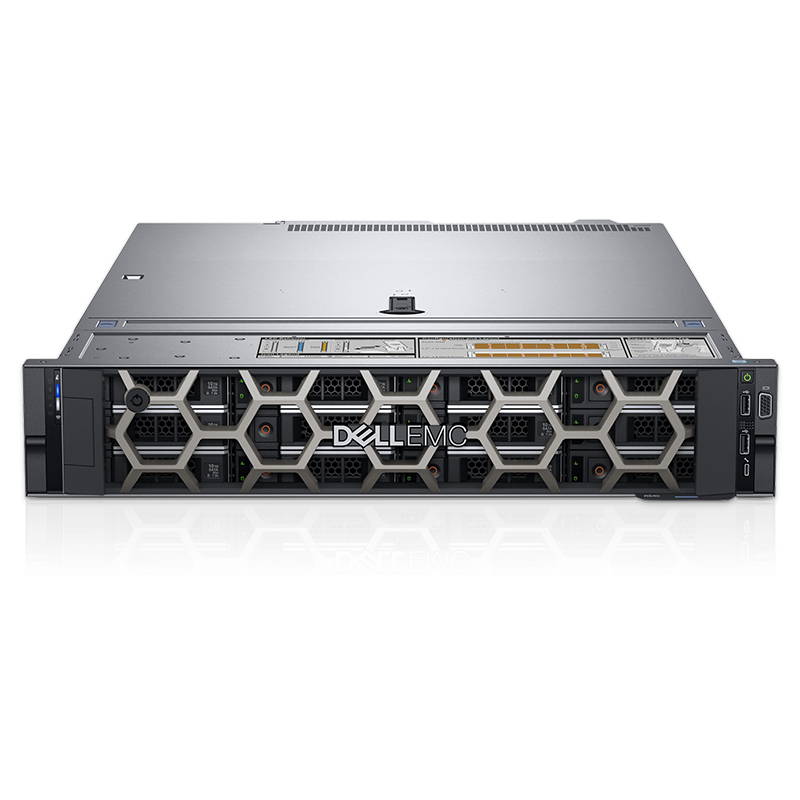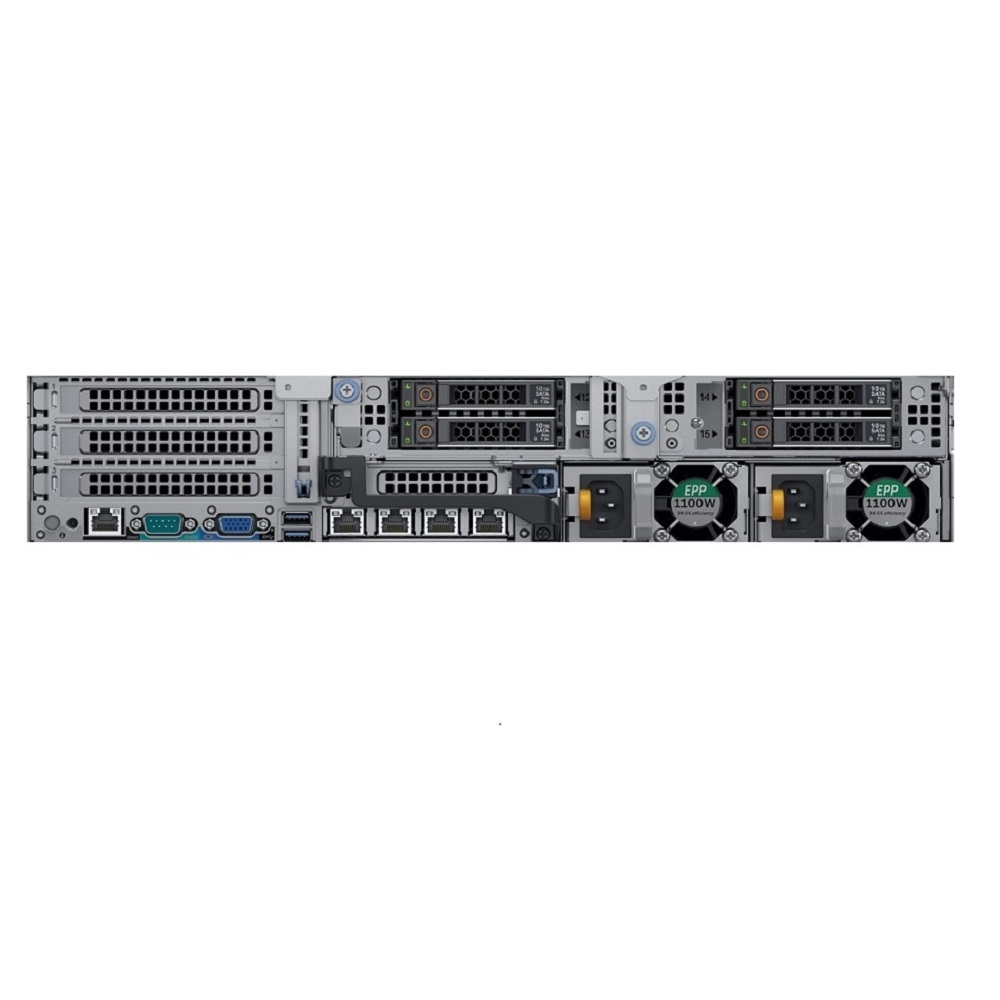 R740XD Server
This 2U dual-socket rack server is perfect for any size business. It has amazing performance by using Intel Xeon processors consisting of 28 cores. The R740XD has 50% better bandwidth than previous processors for faster speeds. There are 24 DIMM slots with a maximum of 192GB DDR4 memory and the server uses an iDRAC9 as well.
---
Processor: Up to two Intel Xeon Scalable processors, up to 20 cores per processor
Memory:
24 DDR4 DIMM slots, Supports RDIMM /LRDIMM, speeds up to 2666MT/s, 3TB max
Up to 12 NVDIMM, 192 GB Max
Supports registered ECC DDR4 DIMMs only
I/O Slots: Riser options with p to 8 PCIe Gen 3 slots, maximum of 4 x 16 slots
Raid Controllers:
Internal controllers: PERC H730p, H740p, Software RAID (SWRAID) S140
Boot Optimized Storage Subsystem: HWRAID 2 x M.2 SSDs 120GB or 240 GB
External PERC (RAID): H840
12Gbps SAS HBAs (non-RAID): External-12Gbps SAS HBA (non-RAID), Internal- HBA330 (non-RAID)
Drive Bays:
Up to 24 x 2.5" SAS/SSD/NVMe, max 153TB
Or Up to 12 x 3.5" SAS, max 120TB
Embedded Nic: Network daughter card options:4 x 1GE or 2 x 10GE + 2 x 1GE or 4 x 10GE or 2 x 25GE
Power Supply: Titanium 750W, Platinum 495W, 750W, 1100W, 1600W, and 2000W 48VDC 1100W, 380HVDC 1100W, 240HVDC 750W Hot plug power supplies with full redundancy Up to 6 hot plugs fans with full redundancy High performance fans available
Remote Managememt:
DRAC9 with Lifecycle Controller (Express, Enterprise)
iDRAC Direct
iDRAC REST API with Redfish
Quick Sync 2 BLE/wireless module
GPU: GPU options available only on 24 x 2.5" drive chassis: Nvidia Tesla P100, K80, K40, Grid M60, M10, P4, Quadro P4000, NVIDIA V100
Ports:
Front ports: VGA, 2 x USB 2.0, dedicated IDRAC Direct Micro-USB
Rear ports: VGA, Serial, 2 x USB 3.0, dedicated iDRAC network port
Video card: VGA
---
Contact Our IT Specialist Now!
Not sure what you need? We have Sales Engineers available to help. Please contact via chat, phone, or using the form below.