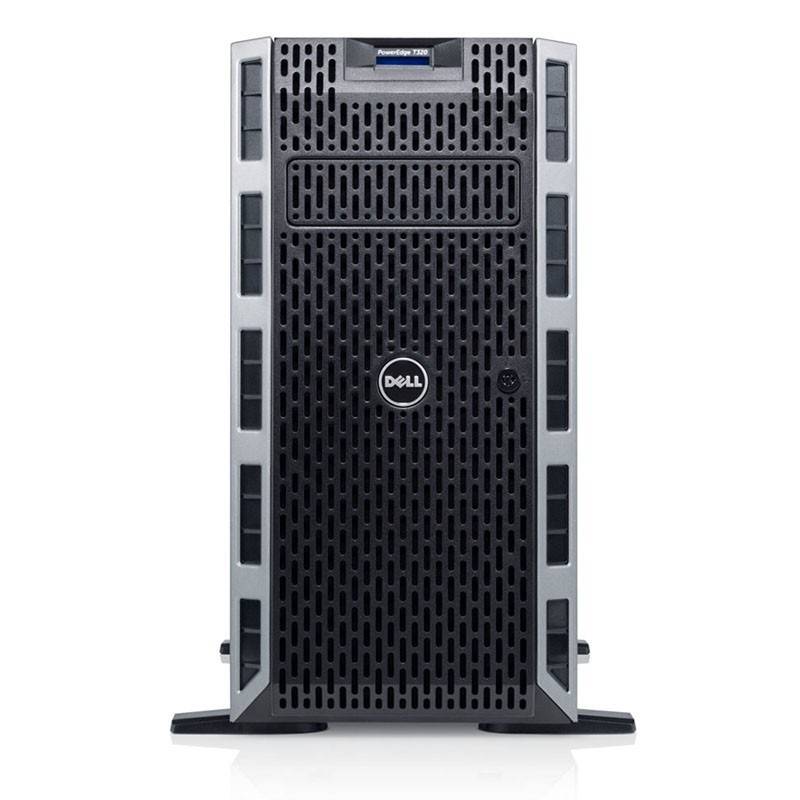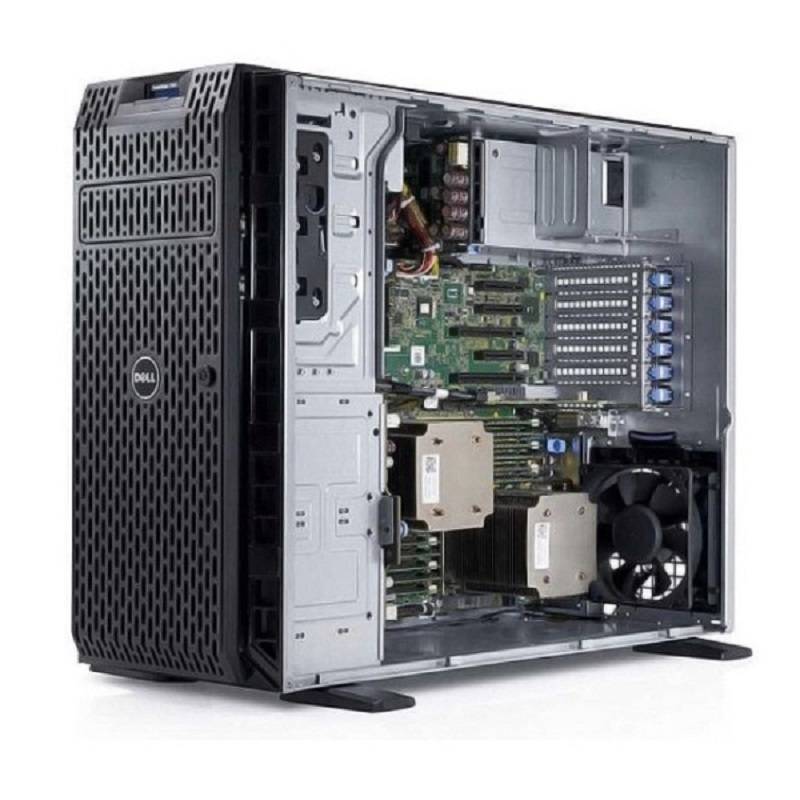 T330 Server
This server uses the latest Intel Xeon E3-1200 v6 processor for faster response times with dual core options. The system contains 4 DIMM slot with a maximum of 64GB of DDR4 memory. You have the capability to boost your date with 4x PCLe Gen 3.0 slots. You also have the option of expanding your data storage with up to 8x internal 3.5" hot-plug hard drives.
---
Processor:
Intel Xeon processor E3-1200 v6 product family
Intel Pentium
Intel Core i3
Intel Celeron
Number of Processor Slots: 1
Chipset: Intel C236
Memory: Up to 64GB (4 DIMM slots): 4GB/8GB/16GB DDR4 up to 2400MT/s, actual memory speed dependent on the processor capability.
I/O Slots: 4 PCIe 3.0:
1x8 PCIe 3.0 (x16 connector)
1x4 PCIe 3.0 (x8 connector)
1x4 PCIe 3.0 (x8 connector)
1x1 PCIe 3.0 (x1 connector)
Raid Controllers: PERC S130, PERC H330, PERC H730, PERC H830
Drive Bays: 8 x 3.5" bays (also supports 2.5" HDD in 3.5" hybrid drive carrier)
Storage:
2.5" SATA 7.2K
2.5" SATA SSD's
2.5" nearline SAS 7.2K
2.5" SAS 10K HDDs
2.5" SAS 15K HDDs
3.5" Enterprise SATA 7.2K HDDs
3.5" nearline SAS 7.2K HDDs
Embedded Nic: 2 X 1GbE LOM
Power Supply: 1 x 350W cabled PSU or up to 2 x 495W redundant PSUs
Remote Managememt:
iDRAC8 with Lifecycle Controller, iDRAC8 Express (default)
iDRAC8 Enterprise (upgrade) 8GB vFlash media (upgrade)
16GB vFlash media (upgrade) iDRAC Quick Sync
Dimensions: Up to 58 Lbs, 17.04'' x 8.58'' x 21.33'' (H x W x D)
---