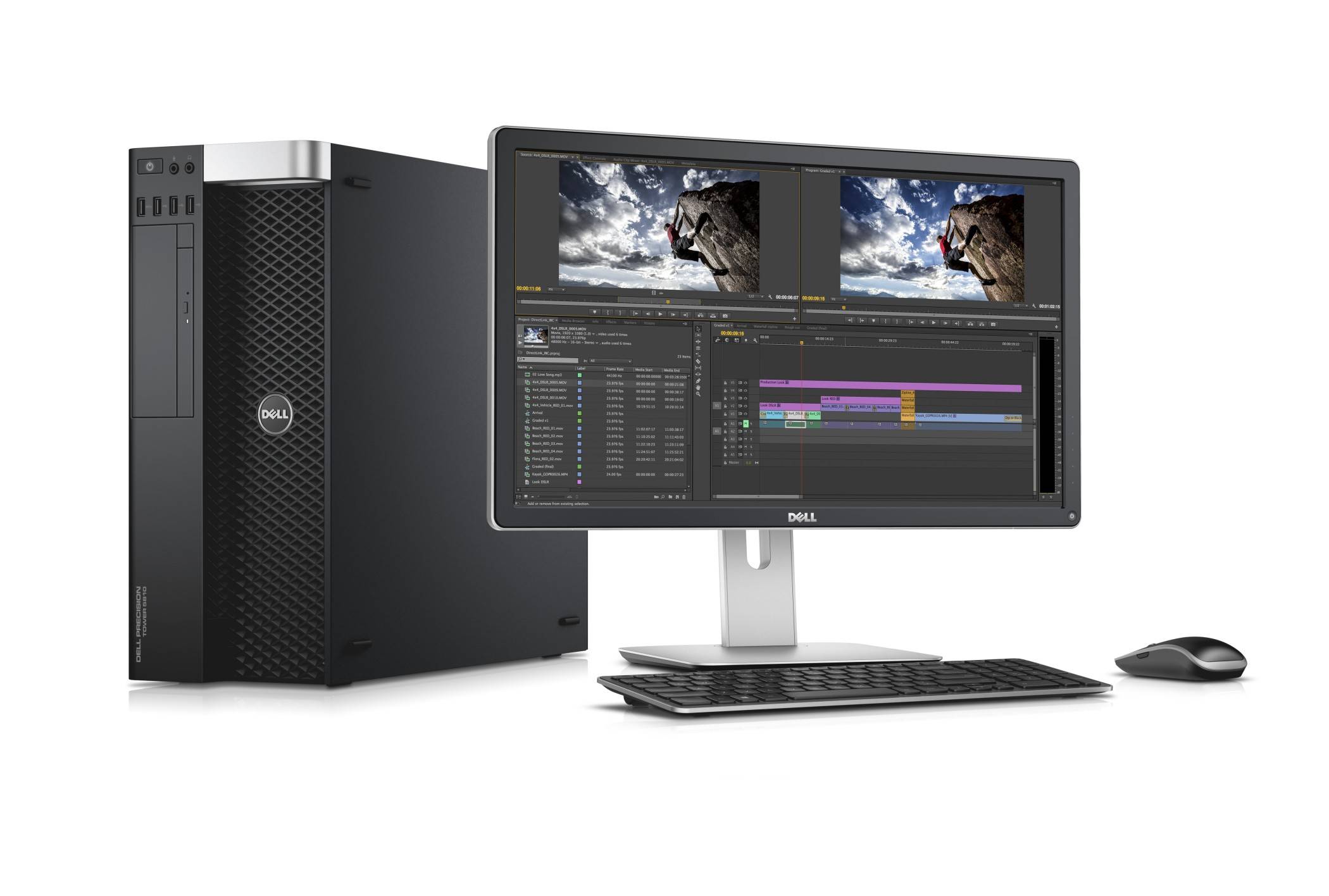 The 5810 has a sleek design and is perfect for a home office or business. The system features Intel Xeon processors. The maximum amount of memory is 256GB of DDR4 ECC memory. High performance storage includes a PCle NVMe SSD which is 4x faster than traditional SATA SSD storage if traditional storage is what you prefer you can choose the optional 12Gb/s RAID controller. The options for the graphics cards are Nvidia Quadro and AMD FirePro that are compatible with a wide range of software applications. For the operating system we recommend using Windows 10 Pro.
---
Intel Xeon E5-2600 V3 and E5-2600 V4 Processor Family

Up to 18 Cores, 36 Cores Hyperthreading

Up to 256GB of DDR4 2400Mhz Memory

Up to 5 Year Warrenty Available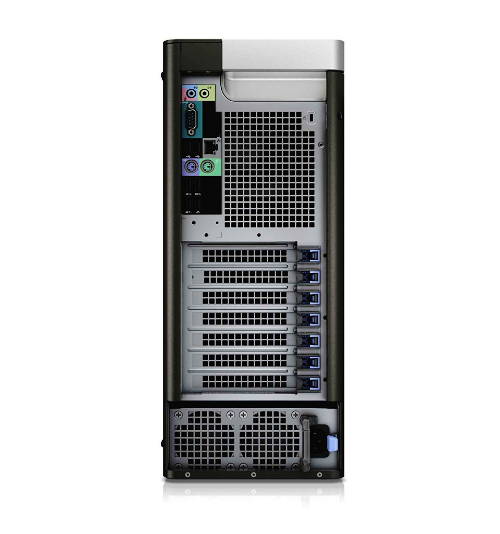 ---
Processor: Intel Xeon E5-1600 V3 and E5-2600 V3 series processors up to 14 Total Cores and Hyperthreading available on select processors

Memory: Supports up to 256GB of total memory, Quad channel, 8 DIMM Slots , up to 2133 MHz DDR4 ECC RDIMM memory. Note: Price for CTO are based on 12800R Memory Modules.

Drive Bays: Two internal 3.5" hard drive bay, one external 5.25" bay, and one external slimline optical bay.

Raid Controller: Intel AHCI 6Gb/s SATA controller with six ports at 6Gb/s, two reserved for optical drives, Intel RSTe supports software RAID 0,1,5,10

Operating System: Compatible with the following:
Windows 10 Professional 32-Bit or 64-Bit

Windows 7 Ultimate 32-Bit or 64-Bit

Windows 7 Professional 32-Bit or 64-Bit

Windows 7 Ultimate 32-Bit or 64-Bit with XP mode

Windows Vista Ultimate SP1, 32-Bit or 64-Bit

Windows Vista Business SP1, 32-Bit or 64-Bit

Red Hat Enterprise Linux WS v.5.3 EM64T (Also certified to run Red Hat Enterprise Linux Version 4.7 64-Bit
Power Supply: 425W or 685W 90% Efficient wide-ranging, active Power Factor Correction

Dimensions: 40 Lbs, 16.3'' x 6.78'' x 18.54'' (L x W x H)

Networking: Integrated Intel I217 Gigabit Ethernet controller, Single Port. Controller

Slots: 5 full-length slots, 1 half length, two PCIe x16 Gen 3; 1 PCIe x16 Gen 3 wired x8 (half-length); 1 PCIe x4 Gen 2; 1 PCIe x1 gen2; one PCI 32 bit/33MHz

Front Ports: 3 USB 2.0, 1 USB 3.0, 1 Microphone, 1 Headphone, 2 RJ45

Rear Ports: 3 USB 2.0, 3 USB 3.0, 2 PS2, 1 serial, 1 RJ45 (Intel Gigabit Ethernet)

Internal Ports: 3 USB 2.0, 4 SATA/SAS 6Gb/s, 2 SATA 6GB/s (for optical drive(s)), 1 Serial
---
Contact Our IT Specialist Now!
Not sure what you need? We have Sales Engineers available to help. Please contact via chat, phone, or using the form below.