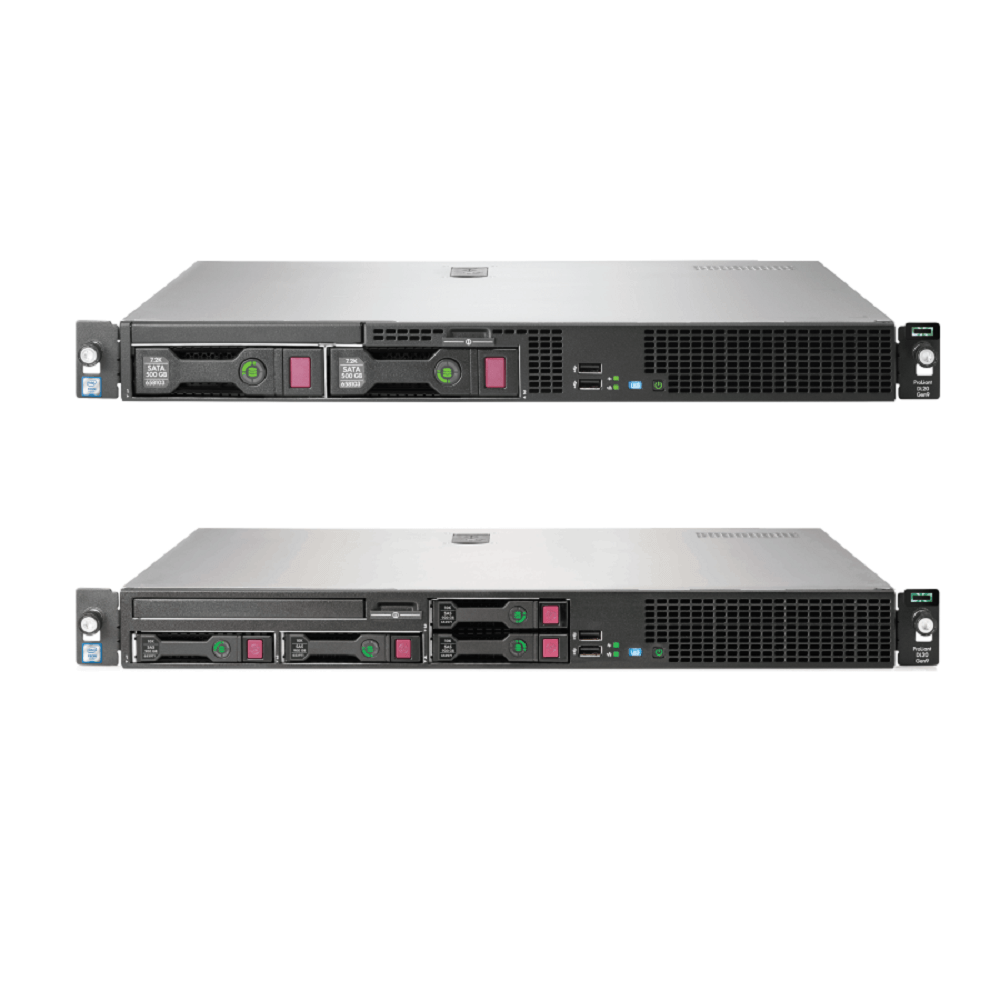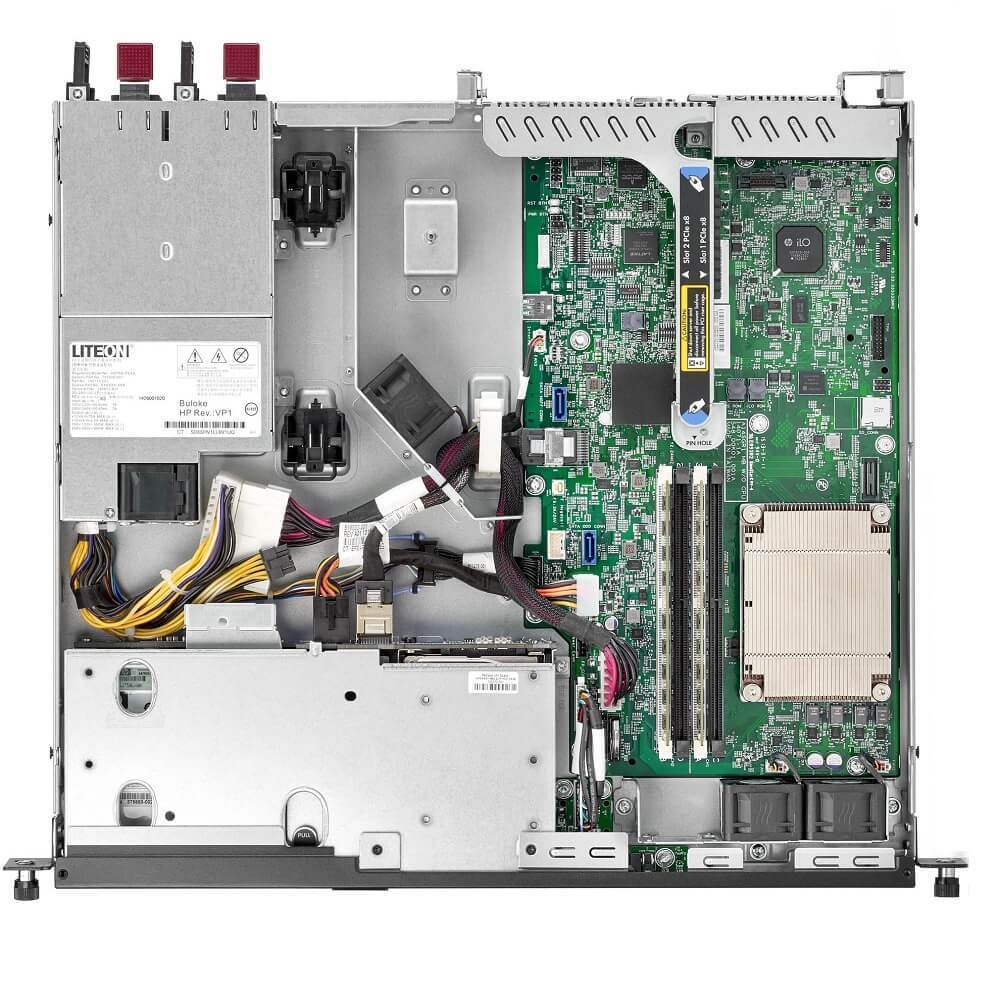 DL20 Server
The DL20 is a 1U 4-core rack server that uses Intel Xeon E3-1200 v6 processors. There are 4DIMM slots for a maximum of 64GB of DDR4 memory. The main features the DL20 has are an optimized reliable solution, ease of use and a great combination of performance.
---
Processor:
Intel Xeon E3-1200 v5/v6 product family, Intel Core i3, or Intel Pentium
1 Processor
Up to 3.8Ghz
Up to 8MB
Memory: Up to 64GB (4 DIMM slots): 4GB/8GB/16GB UDIMM ECC DDR4 up to 2400MT/s, actual memory speed dependent on the processor capability.
I/O Slots: 2 X PCIe 3.0 Slots
Raid Controllers:
Entry Models HPE Dynamic Smart Array B140i Controller
Base Models HPE Dynamic Smart Array B140i Controller
Performance Models HPE H240 FIO Smart Host Bus Adapter
Drive Bays:
(2) LFF SAS/SATA/SSD or
(4) SFF SAS/SATA/SSD
Hot plug and/or Non-hot plug, depending on model
Storage: Up to 16TB
Embedded Nic: 1Gb 332i Ethernet Adapter 2 Ports per controller
Power Supply:
HPE 290W FIO Power Supply
HPE 900W AC 240V DC Redundant Power Supply
Remote Managememt:
iLO Management (standard)
Intelligent Provisioning (standard)
iLO Essentials(optional)
iLO Scale-Out(optional)
iLO Advanced (optional)
GPU:
Integrated Matrox G200 video standard
Optional Nvdia Quadro K2200 GPU Module (GPU Riser Required)
Ports: 5 USB Ports, 2 Front, 2 Rear, 1 Internal
---