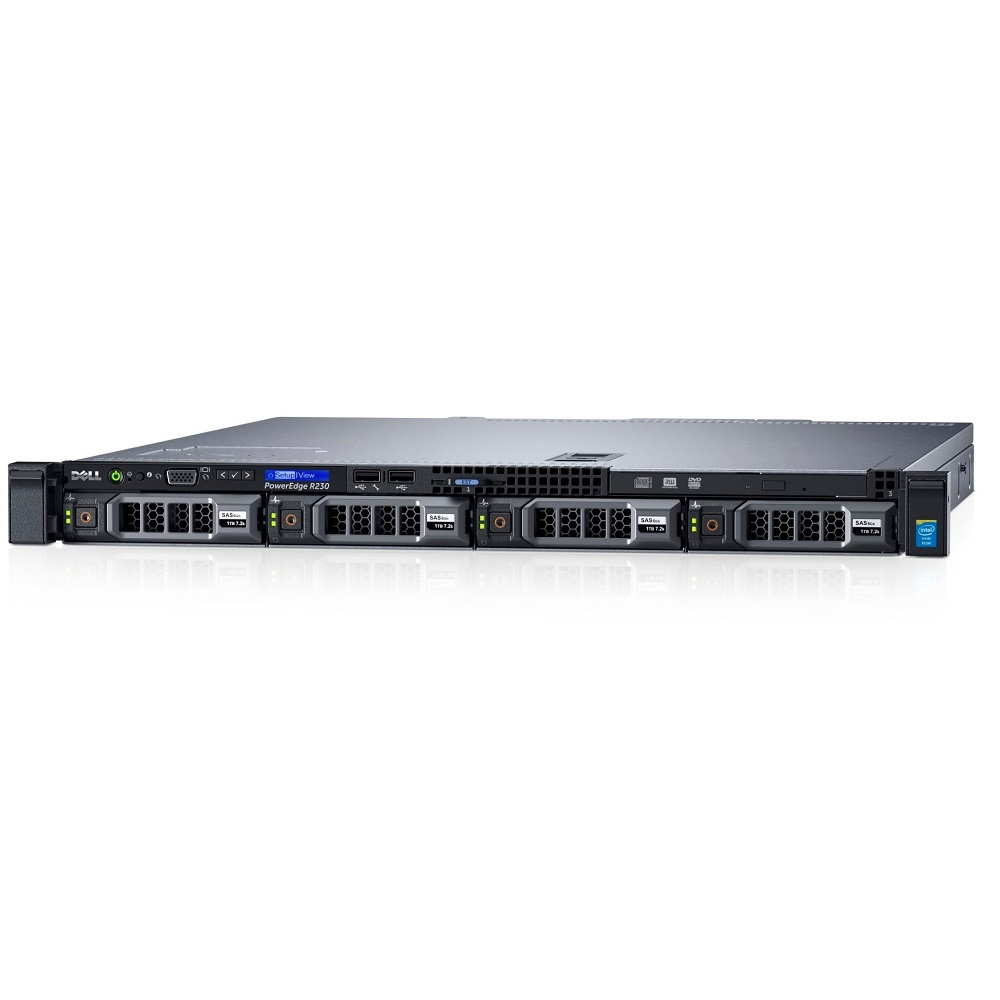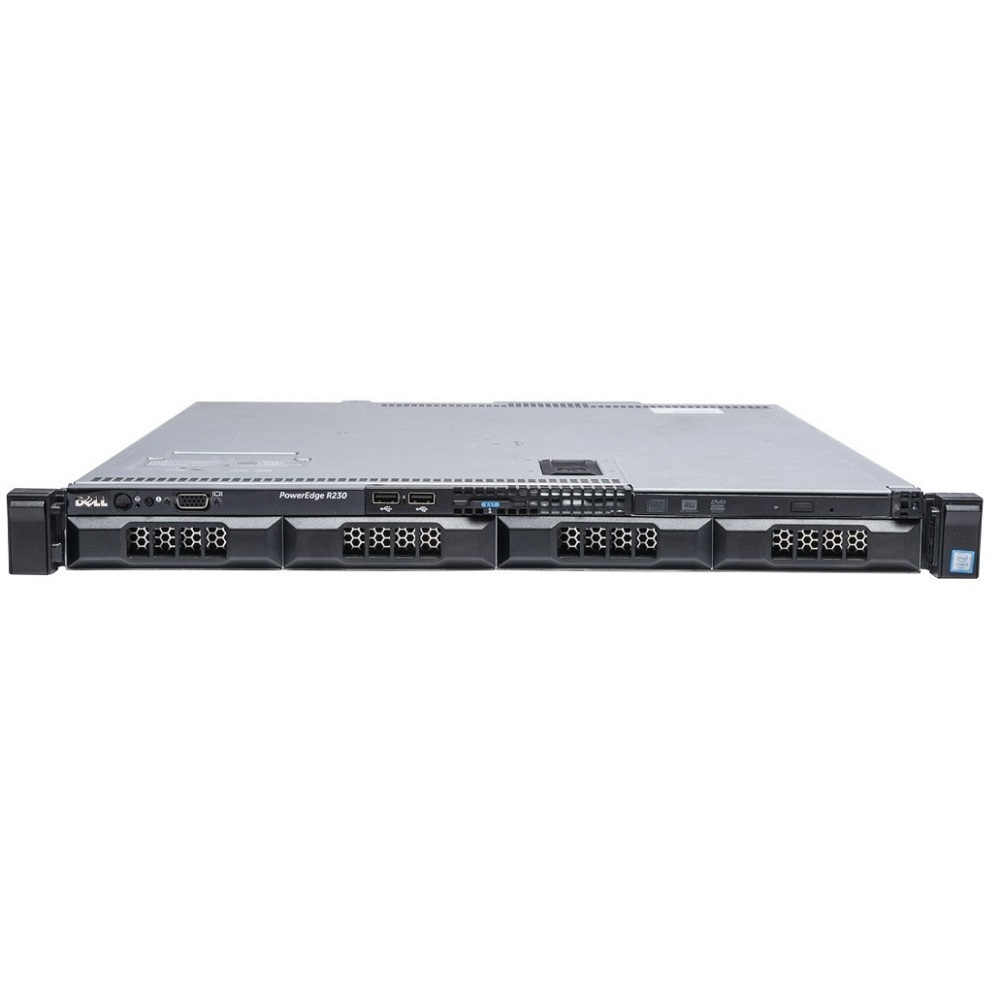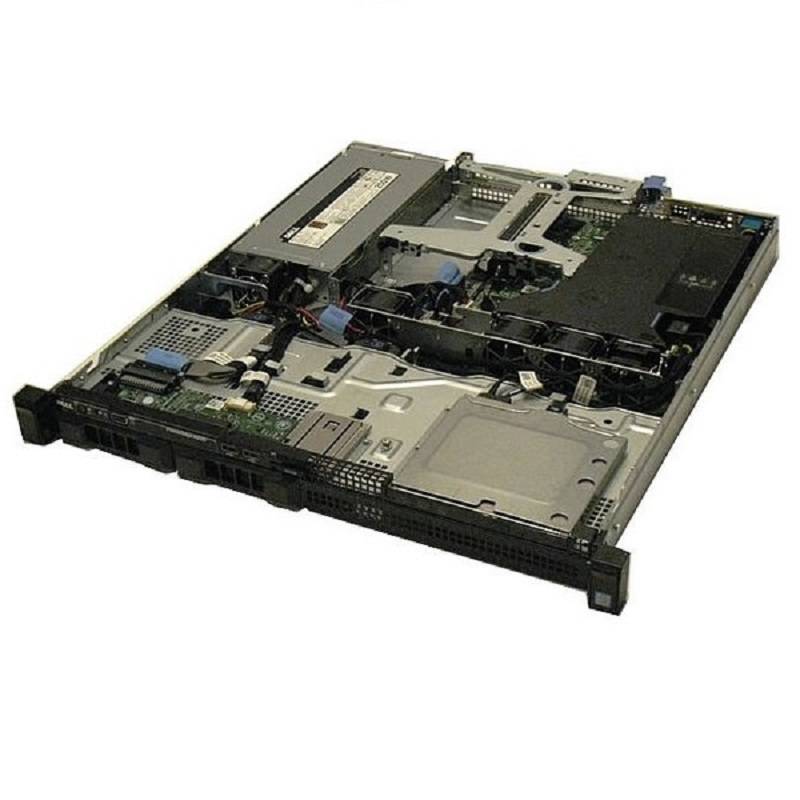 R230 Server
This 1-socket, 1U entry rack server has fast response time because of the quad core Intel Xeon E3-1200 v6 processor, with other options including Intel Pentium, Intel Core i3 or Intel Celeron. The server comes with up to 4x internal 3.5" cables or hot-plug HDD. It contains 4 DIMM slots with a memory capacity up to 64GB of DDR4 as well as the ability to boost date using the 2 x PCLe Gen 3.0 slots.
---
Processor:
Intel Xeon processor E3-1200 v6 product family
Intel Pentium
Intel Core i3
Intel Celeron
Number of Processor Slots: 1
Chipset: Intel C236
Memory: Up to 64GB (4 DIMM slots): 4GB/8GB/16GB DDR4 up to 2400MT/s, actual memory speed dependent on the processor capability.
I/O Slots: 2 x PCIe 3.0 slots: x16 slot, full-height (1x8 3.0)+ x8 slot, low-profile (1x4 3.0)
Raid Controllers: PERC S130, PERC H330, PERC H730, PERC H830
Drive Bays:
2 x 3.5" cabled HDD
4 x 3.5" cabled HDD
4 x 3.5" hot-swap or 2.5" hot-swap in hybrid drive carrier
Storage:
2.5" SATA 7.2K
2.5" SATA SSD's
2.5" nearline SAS 7.2K
2.5" SAS 10K HDDs
2.5" SAS 15K HDDs
3.5" Enterprise SATA 7.2K HDDs
3.5" nearline SAS 7.2K HDDs
Embedded Nic: 2 x 1GbE LOM
Power Supply: 250W cabled PSU
Remote Managememt:
iDRAC8 with Lifecycle Controller, iDRAC8 Express (default)
iDRAC8 Enterprise (upgrade) 8GB vFlash media (upgrade)
16GB vFlash media (upgrade) iDRAC Quick Sync
Dimensions: Up to 21 Lbs, 1.67'' x 19.5'' x 19.5'' (H x W x D)
---