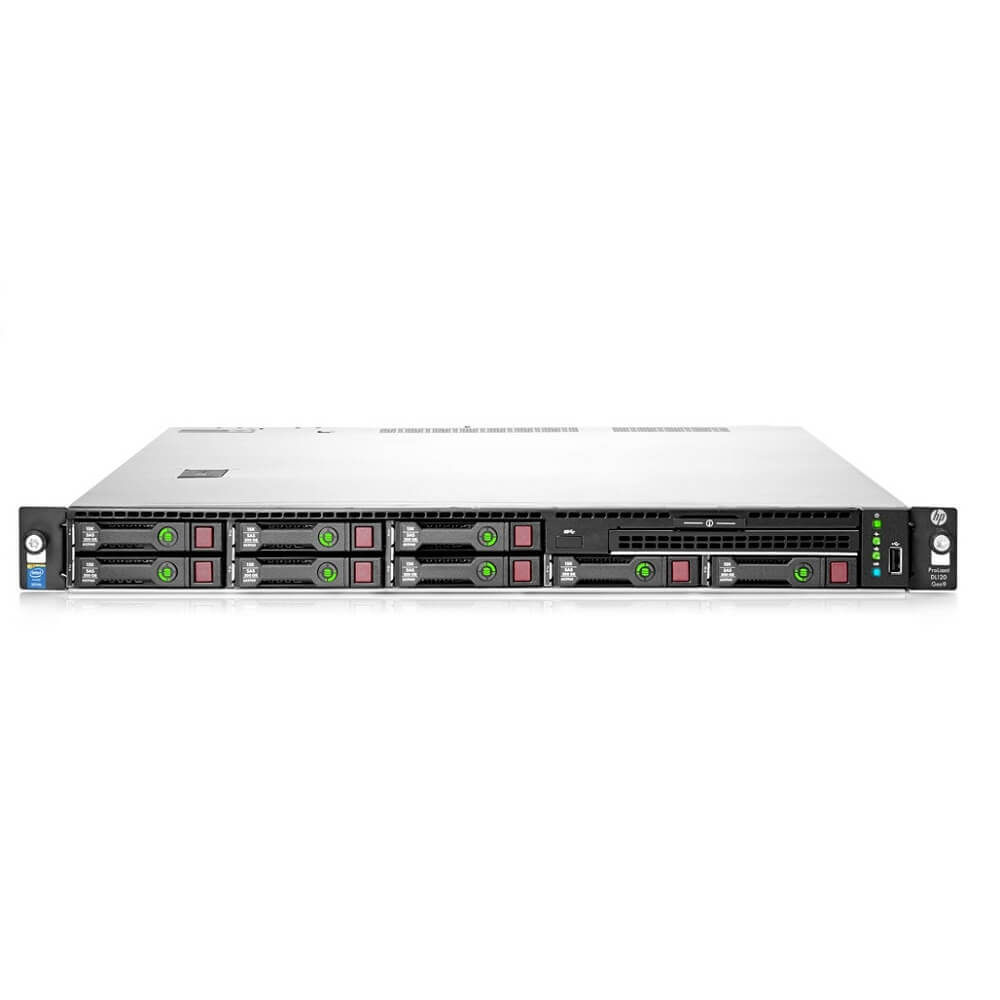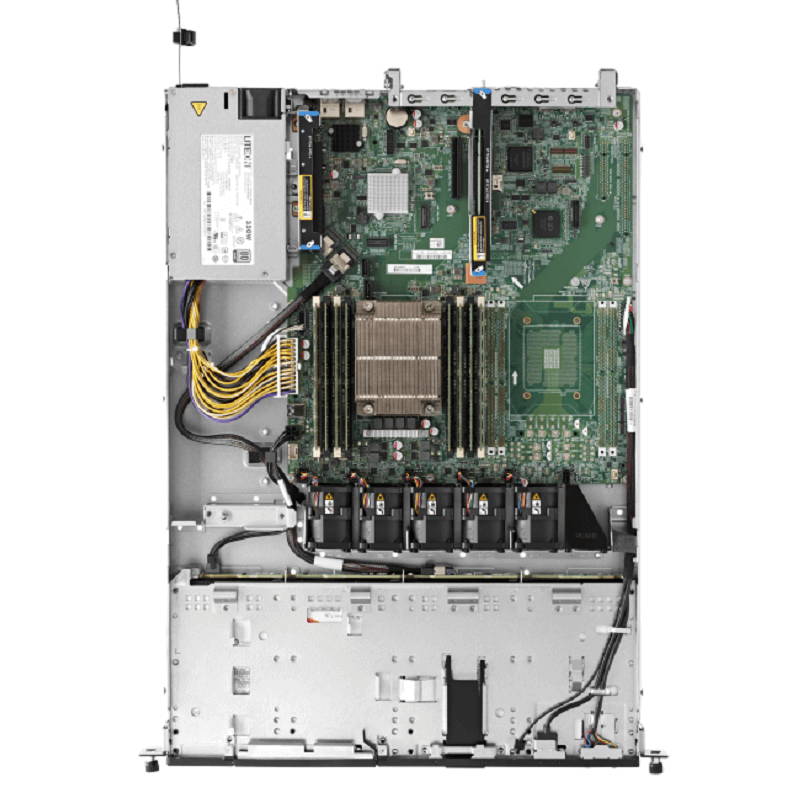 DL120 Server
The DL120 is a 1U rack mountable server that uses 6-core Intel Xeon E5-2609 v3 processors. This server has 8 DIMM slots for a maximum of 128GB memory. Some of the main features are HP SmartMemory and Online Spare Memory.
---
Processor:
Intel E5-2600v3/v4 or E5-1600v3/v4 Processor Family
1 processor
4, 6, 8, 10, 12, 14, 16, 18, 20, or 22 Cores
Up to 3.6Ghz
Up to 55MB L3 Cache
Memory: Up to 256GB (8 DIMM slots): 4GB/8GB/16GB/32GB ECC DDR4 up to 2400MT/s, actual memory speed dependent on the processor capability.
I/O Slots: (3) Maximum - For detail descriptions reference the QuickSpecs
Raid Controllers:
Dynamic Smart Array B140i and/or
H240 Host Bus Adapter or
Smart Array P440
Drive Bays:
8 SFF Hot-Plug drive bays total with Optical Bay or
4 LFF Hot-Plug drive bays total with Optical Bay or
4 LFF Non-Hot Plug drive bays with Optical Bay
Storage:
Hot Plug SFF SAS, Up to 16.0TB, 8x2TB
Hot Plug SFF SATA, Up to 16.0TB, 8x2TB
Hot Plug LFF SAS, Up to 40.0TB, 40x10TB
Hot Plug LFF SATA, Up to 40TB, 4x10TB
Hot Plug SFF SAS SSD, Up to 30.72TB, 8x3.84TB
Hot Plug SFF SATA SSD, Up to 30.72TB, 8x3.84TB
Hot Plug LFF SATA SSD, Up to 15.36TB, 4x3.84TB
Embedded Nic: Dual Port 361i 1GB Network Adapter
Power Supply: 550W Non-Redundant or 900W Redundant Power Supply
Remote Managememt:
iLO Management (standard)
Intelligent Provisioning (standard)
iLO Essentials(optional)
iLO Scale-Out(optional)
iLO Advanced (optional)
GPU: Integrated Matrox G200eH2 video standard
Ports: 4 USB Ports, 1 Front, 2 Rear, 1 Internal
---