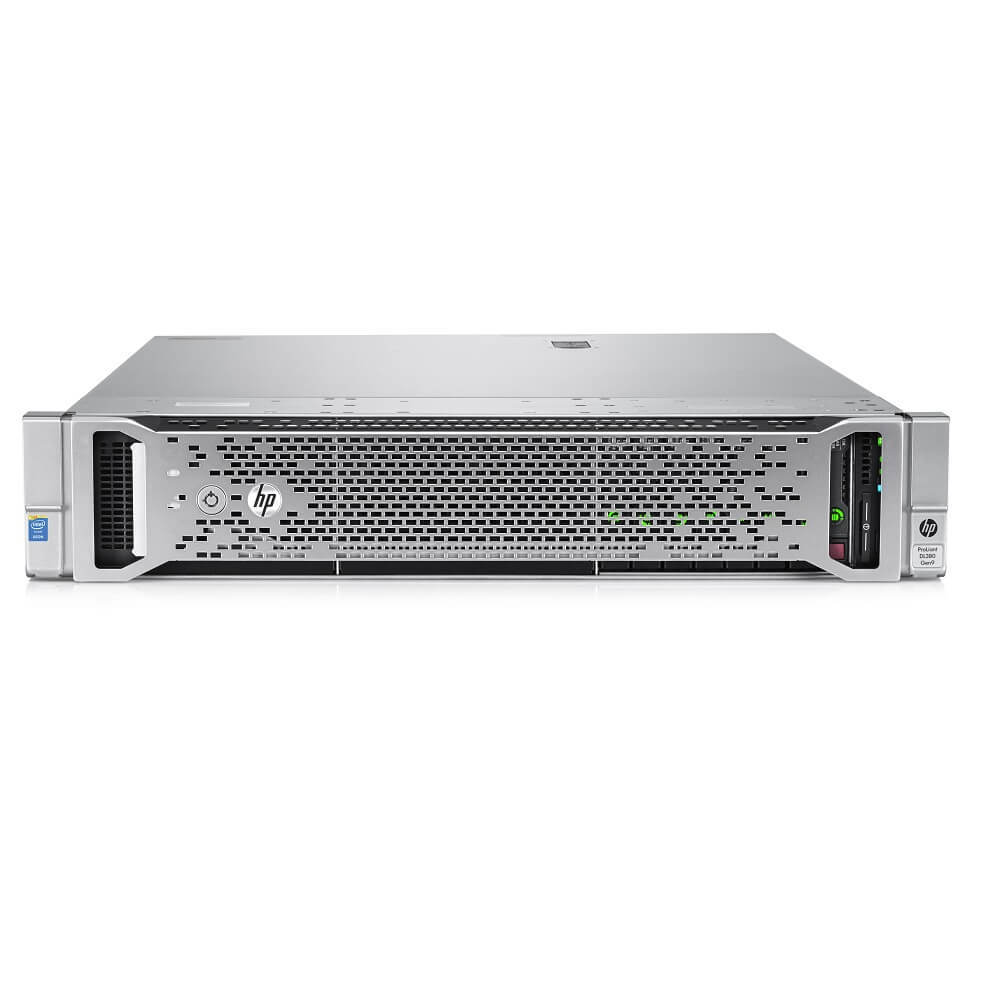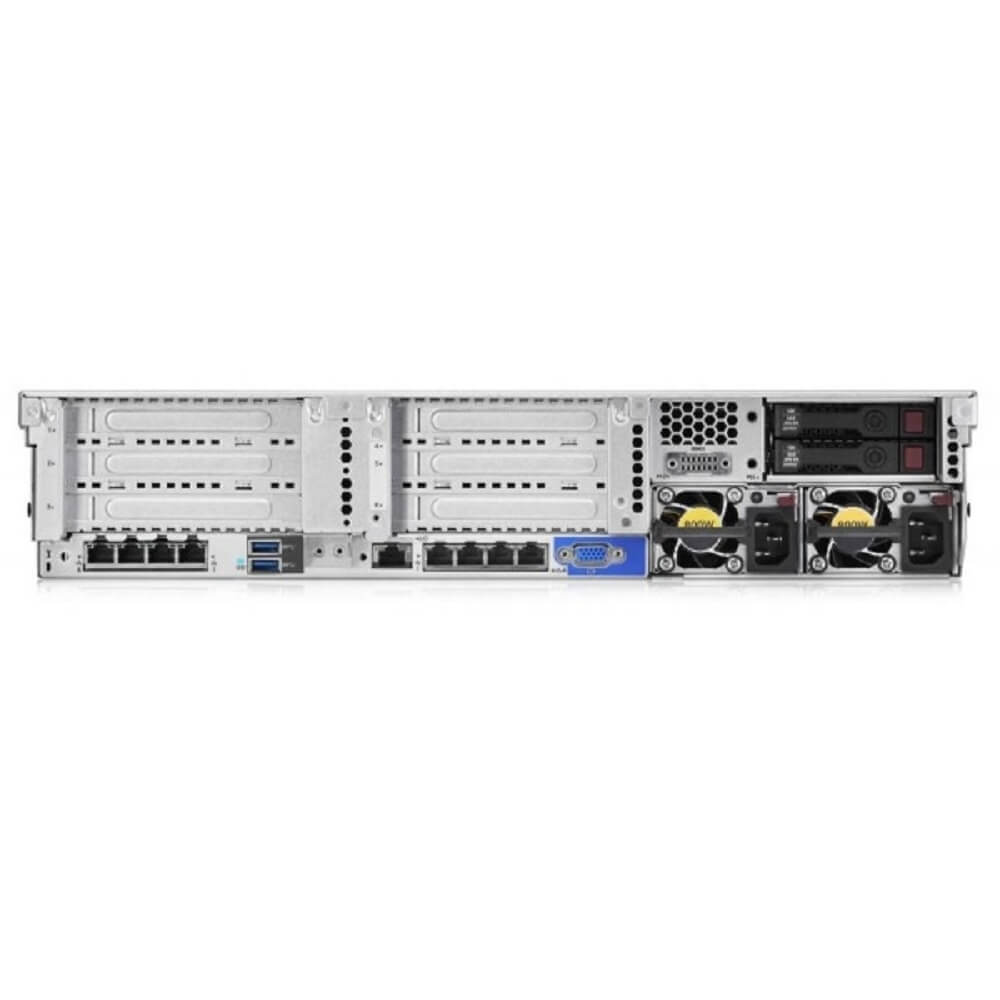 DL380 Server
The DL380 is a 2U 6-core rack mountable server perfect for your home office, or cororpate workplace. There are 24 DIMM slots for a maximum of 384GB of DDR4 memory. The main features to look forward to are UEFI BIOS, administrator password and a serial port I/O control.
---
Processor:
Intel E5-2600v3 or E5-2600v4 Processor Family
1 or 2 processors
4, 6, 8, 10, 12, 14, 16, 18, 20, or 22 Cores
Up to 3.5Ghz
Up to 55MB L3 Cache
Memory: Up to 3TB (24 DIMM slots, 12 per processor): 4GB/8GB/16GB/32GB/64GB/128GB ECC DDR4 up to 2400MT/s, actual memory speed dependent on the processor capability.
I/O Slots: (6) Maximum - For detail descriptions reference the QuickSpecs
Raid Controllers:
Dynamic Smart Array B140i and/or
H240 Host Bus Adapter and/or
Smart Array P840
Drive Bays:
8 SFF with optional Universal Media Bay, 8 SFF bay or 6 NVME drive options or
24 SFF plus optional 2 SFF drives rear or
12 LFF plus optional 3 LFF drives rear
Storage:
Hot Plug SFF SAS, Up to 52.0TB, 24+2 x 2TB (with optional rear SFF drive cage)
Hot Plug SFF SATA, Up to 52.0TB, 24+2 x 2TB (with optional SFF drive cage)
Hot Plug LFF SAS, Up to 150.0TB, 12+3 x 10TB (with optional rear LFF drive cage)
Hot Plug LFF SATA, Up to 150.0TB, 12+3 x 10TB (with optional rear LFF drive cage)
Hot Plug SFF SATA SSD, Up to 99.84TB, 24+2 x 3.84TB (with optional rear SFF drive cage)
Hot Plug LFF SATA SSD, Up to 57.6B 12+3 x 3.84TB (with optional rear LFF drive cage)
Hot Plug SFF NVMe PCIe SSD, Up to 12TB NVMe + 36TB SFF, 6x2TB NVMe plus 36TB with 18 SFF (Bay 1, bay 3 and optional rear drive support)
Embedded Nic: Quad Port 331i 1GB Network Adapter
Power Supply: 500W, 800W, or 1400W Redundant Power Supplies
Remote Managememt:
iLO Management (standard)
Intelligent Provisioning (standard)
iLO Advanced (optional)
HP OneView Advanced (optional)
HP Insight Control (optional)
GPU: Integrated Matrox G200eH2 video standard
Ports: 5 USB 3.0 Ports, 1 Front, 2 Rear, 2 Internal
---